SMITHA MIDDLE SCHOOL
2025 Powder Springs RD, Marietta, GA 30064
COVENANT




CHRISTIAN




MINISTRIES
We are a people called together for a common purpose for God, in legal contract through the blood of Jesus to win the world for Christ.
Pastor Frederick & Dr. Vanessa Anderson
Covenant is a dynamic and vibrant ministry where the Word is preached uncompromisingly by Pastor Frederick T. Anderson, Sr. We are a non-denominational, faith-based ministry led by real people, navigating through real life, making a real impact, and serving a real God. Our mission is perfecting saints to walk in covenant relationship with God. Our goal is to lead people to Christ and teach them how to apply the Word in their everyday life.
"PERFECTING SAINTS TO WALK IN COVENANT"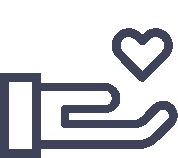 "So let each one give as he purposes in his heart,




not grudgingly or of necessity; for God loves a cheerful giver.
shop 30th anniversary store